New Patient Form and Release of Information Form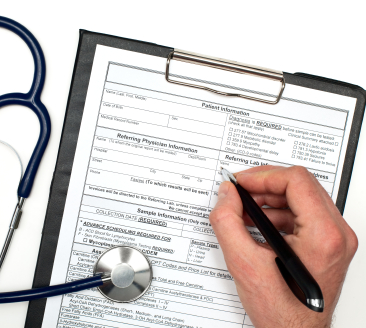 If you would like less hassle on the day of your visit, please print our New Patient form. Complete the form and mail it to our office. This form is a digitally fillable form, which means you can type in your answers before you print it out and mail it back to us. Simply save the file to your computer and open it with a normal PDF viewer. In addition to filling out the New Patient form, you can also visit our Patient Portal and pre-register. This will give us your basic contact information ahead your visit. The more information we have before your vistit, the less you will have to worry about. We hope to make your visit as pleasant as possible.
Our Release of Information form is required in order for us to release any of your information to anyone. We must have a completed and signed copy of this form. Verbal permission is not sufficient for the release of medical records. This form can also be filled in on your computer before you print it out.